How to Claim and Verify your "Google My Business" Profile
How many times have you searched your business on Google and the wrong information pops up?
Whether it's an old business address, incorrect operating hours or that you don't even show up at all, it needs to be solved. Well, I'm here to help… and also personally because if I see wrong info one more time in a Google business, I'm going to lose my dang mind. So, follow the simple steps below to create and verify your own Google My Business account.
Wait, what is a Google My Business account?
Ok, let's clarify what I'm actually talking about. Your Google My Business account is what allows you to manage your Google Business Profile. This is the information you see on the right side of a Google search. It displays your address, hours, contact information and has links to your website among other things.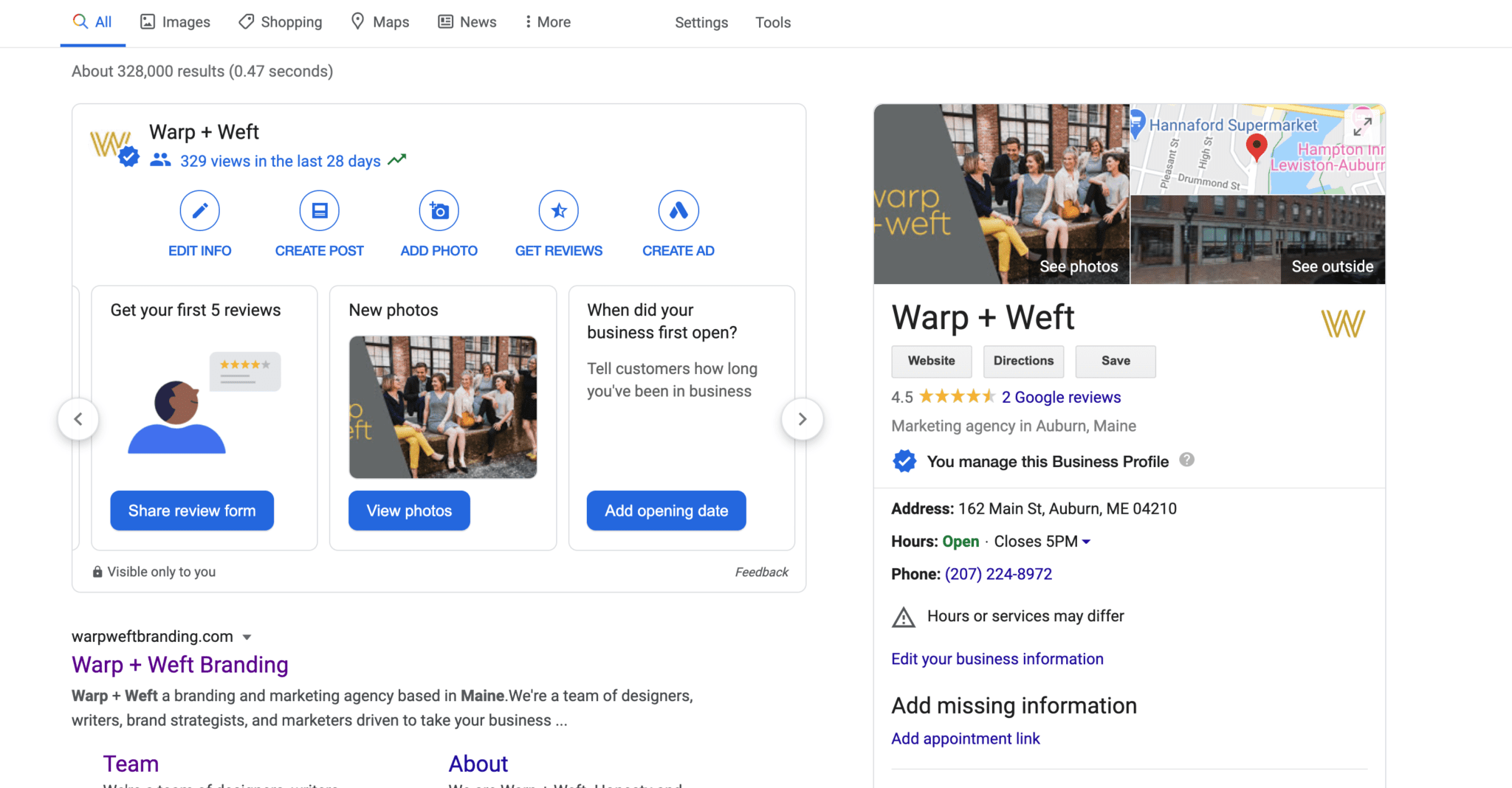 When you sign into your Google My Business account, this is what your dashboard looks like: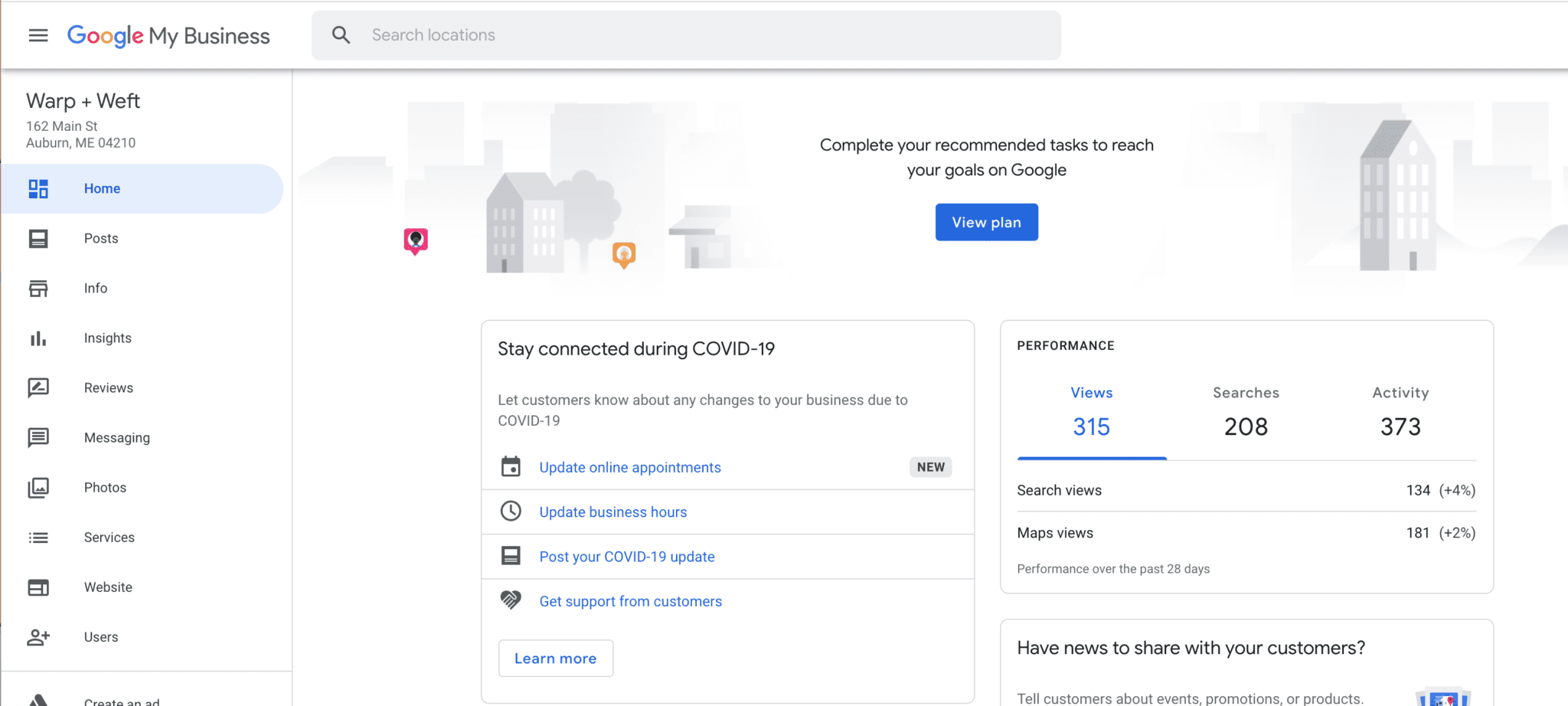 How to claim and verify your Google My Business Profile:
Step 1: Search for your business on Google. Step 2: If the business hasn't been claimed, click on "Own this business?" on the right side of the screen. If you don't see this button, then you already have verified the account. If it has been claimed by someone else, you'll need to request ownership form the current profile owner. You can do that here: request ownership Step 3: When prompted, sign into your Google/gmail account. If you don't have a gmail account already, I would suggest creating one specifically for your business. (To do so, simply go to gmail.com and follow the steps to creating a new account). Step 4: Once you're signed in, you'll see a Google map. Search for your business and find the correct listing on the map. If it doesn't appear, choose "Add your business." Step 5: Next, you'll be directed to your Google My Business page. This is where you can edit hours, phone numbers, etc. Take the time to make sure all of your information is correct. Step 6: Google will ask you to verify all information is correct by either calling you at the number you have provided or by mail. If you choose to verify by mail, lookout for a postcard from Google that will arrive in 1-2 weeks. Follow the steps on the card to finish your verification process. Step 7: Enter in the verification code and—BOOM!—you now have a verified Google My Business account. There, that's it. Pretty simple but incredibly helpful for your business. I'd strongly recommend spending some time in Google My Business and beefing up your profile. Try adding some nice imagery, Q+As and ask clients to leave you reviews (hopefully all good).