Dark Purple or Dill? Our Colors Exposed.
Accuracy wasn't what I expected when I picked up a coffee table book titled Colorstrology while waiting for Pilates class (bougie, right?), but that's what I got.
The book promised to match one's birthday to a unique PMS (Pantone Matching System) number and to deliver personal profiles harnessing the "metaphysical power of color." Could 366 (don't forget the leap-day babies!) PMS colors really offer insights into personality?
PMS is kind of a big deal in the design world and to anyone who cares about the "Color of the Year." (Living Coral, anyone?) I flipped to my birthday and flipped out. Not only did the writeup accurately describe me—the good and the bad—it also listed my partner's birthday as my perfect match (he's doomed).
A quick, scientific test of reading through my family member's birthdays confirmed that this book had some solid info in it. So what could it tell me about my coworkers?
Here's a synopsis of the Warp + Weft team's color report, in chromatic order.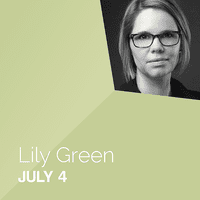 Aimee
Birthdate: July 4
Lily Green (PMS 13-0317)
A builder, productive, hard-working, and financially astute. Your color reminds you to be playful.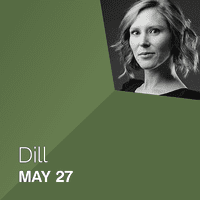 Molly
Birthdate: May 27
Dill (PMS 18-0108)
A communicator, charming, friendly, and devoted. Your color brings courage.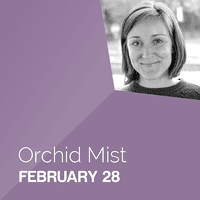 Hanna
Birthdate: Feb 28
Orchid Mist (PMS 17-3612)
A doer, tenacious, energetic, and warm. Your color promotes self-care and relaxation.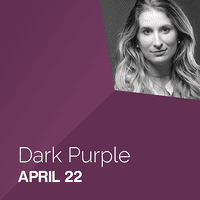 Kayla
Birthdate: April 22
Dark Purple (PMS 19-2524)
A commander, confident, funny, and spicy. Your color chills you out.
Sarah
Birthdate: Oct 29
Beaujolais (PMS 18-2027)
A preceptor, intelligent, witty, and persuasive. Your color mixes ease and intention.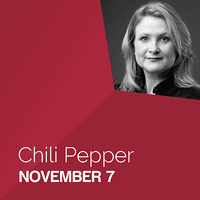 Jennie
Birthdate: Nov 7
Chili Pepper (PMS 19-1557)
A writer, generous, knowledgeable, and open-hearted. Your color balances your heart and mind.
Building a vibrant work community may take more than consulting Colorstrology for future hires (we do need some blue), but it is interesting to see how a balance of personalities can be represented—and illuminated—by color.
What do hue think? Ok, I'm out of color jokes.
Credit: Colorstrology, What Your Birthday Color Says about You by Michele Bernhardt, ©2005, 2014 by Pantone, Inc.