Challenge
An established L/A landmark and Maine theatrical icon, The Public Theater wasn't exuding the professionalism and playfulness that has made it legendary. With a need to attract more theatergoers but at the same time not turning off their dedicated patrons, they needed a rebrand that would honor its history while positioning it for a successful future.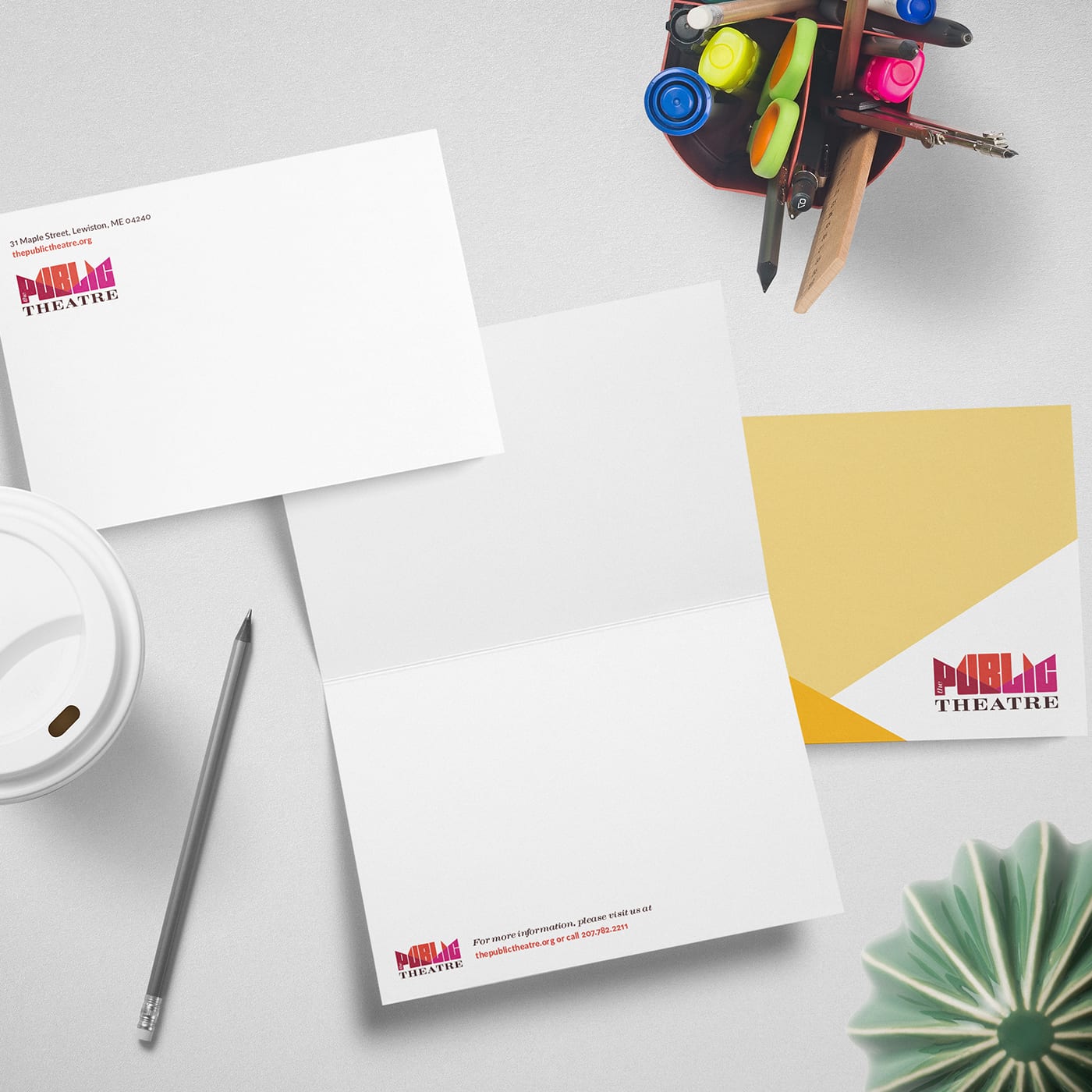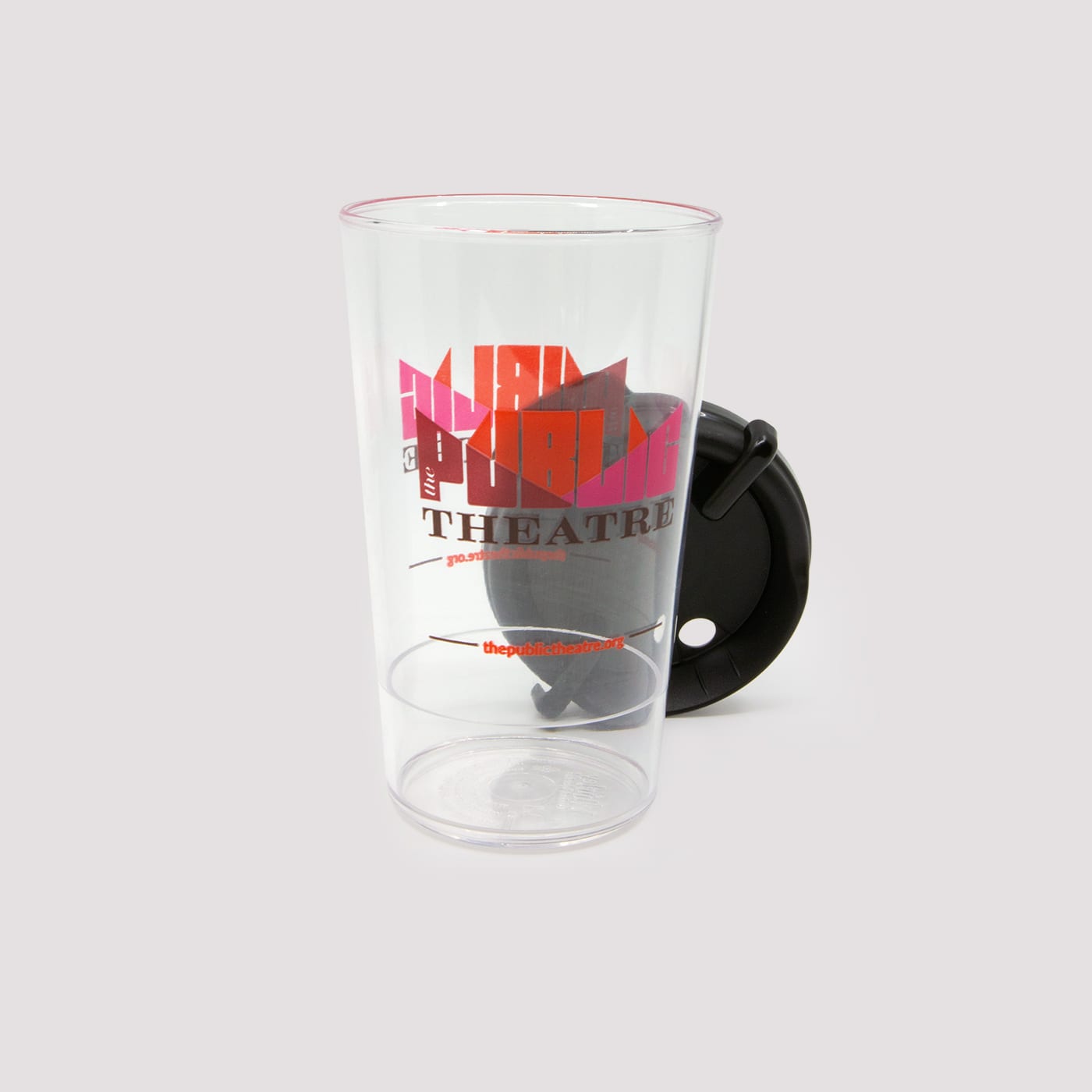 Solution
Big, bold brand with clean, crisp messaging that communicates the level of talent, polish and contemporary twist their seasons are known for. Fresh new business assets as well as a fresh coat of paint and complete interior makeover launched the brand on the right foot. A totally custom website that met the myriad offerings the theatre needed to promote rounded off their virtual needs.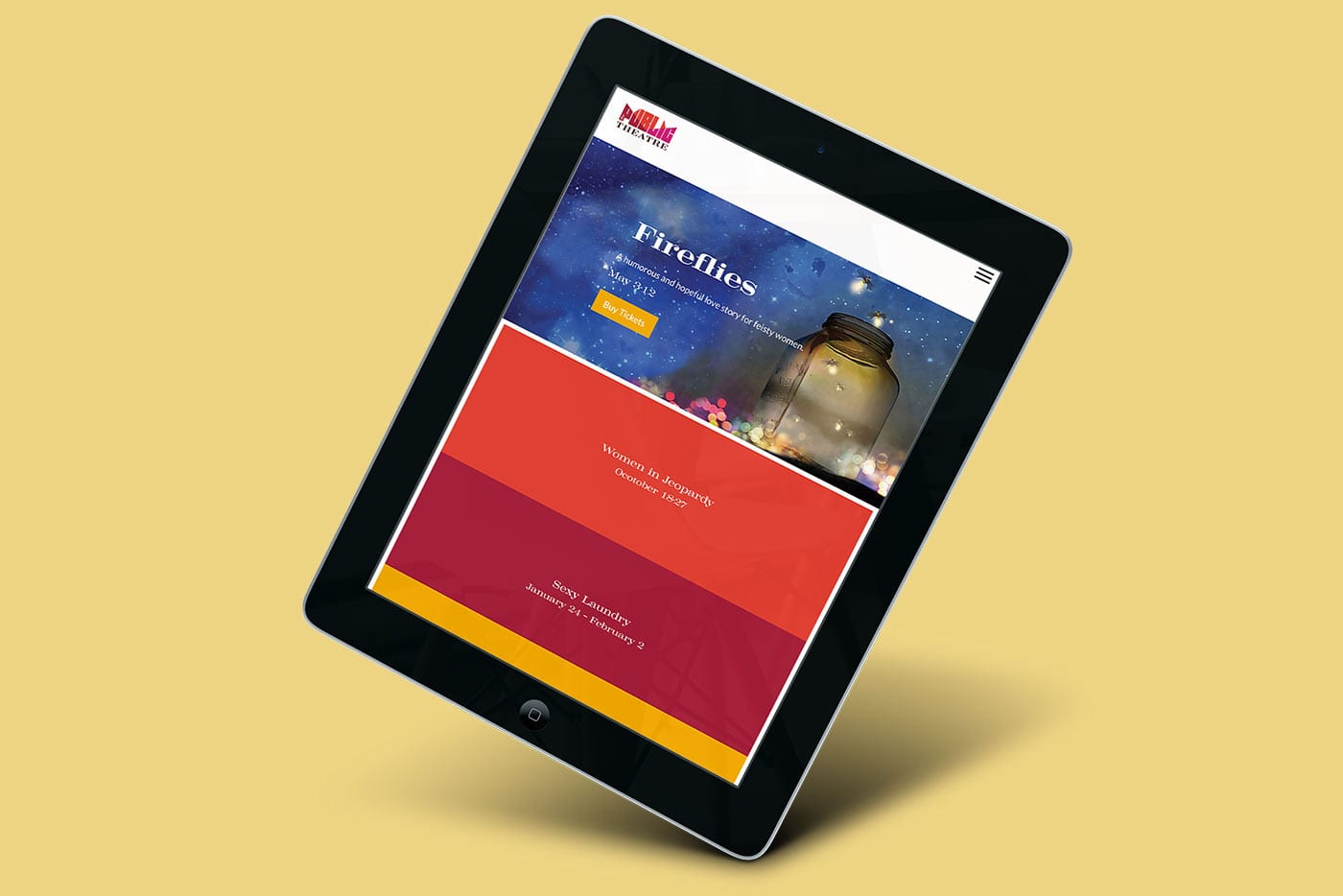 Impact
The launch of the rebrand attracted media attention and the unveiling captivated devoted and unfamiliar patrons alike. Their new, eye-catching brand has helped earn new audiences and has elevated their overall brand equity. The website has seen an uptick in visitors.